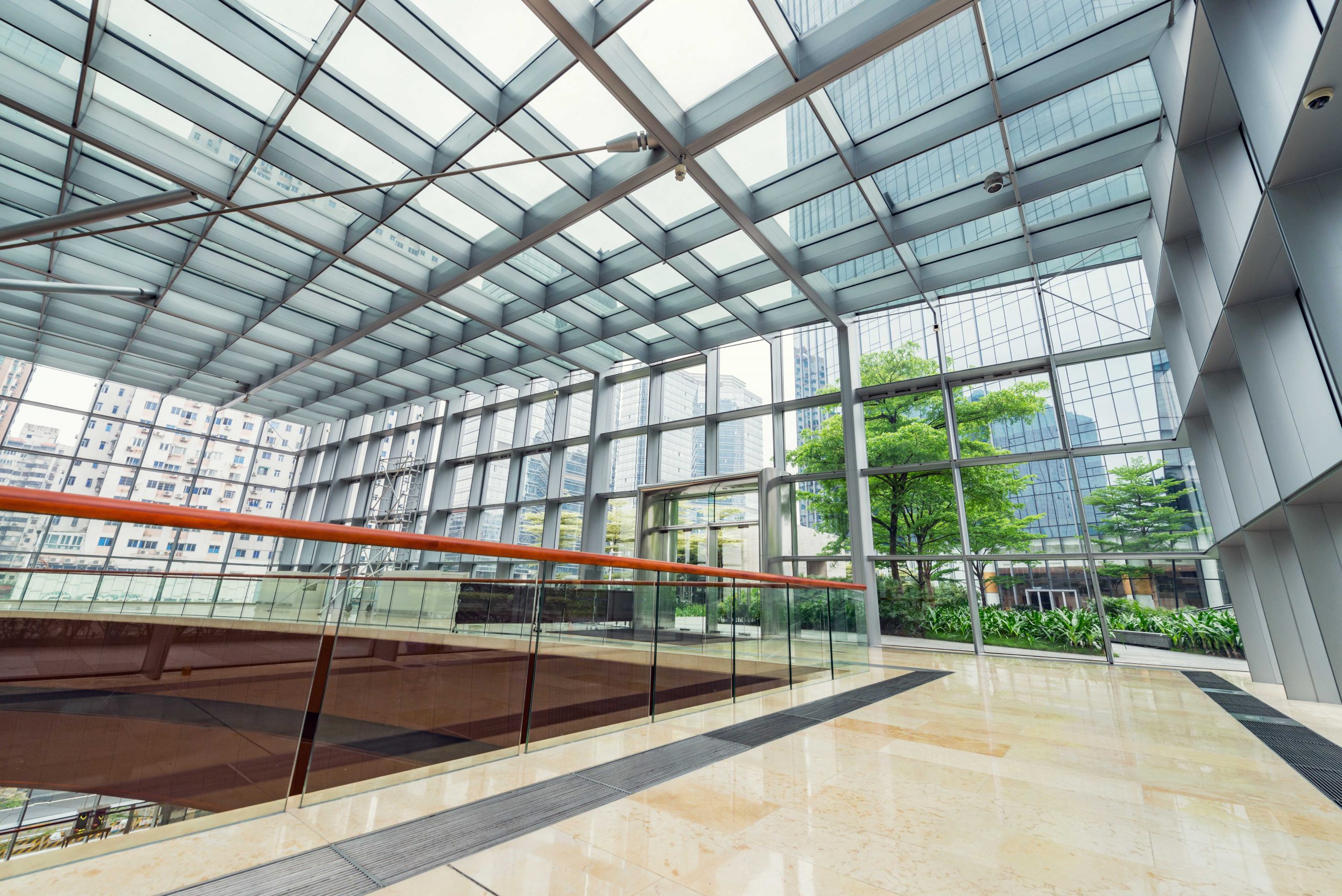 What is LEED Certification?
Most people know that it is a good thing when buildings are LEED certified, but do they know what that actually means? Making sure your construction project meets LEED certification guidelines can improve your building's value and save you money. We are going to dive deeper into the meaning of LEED and why it is becoming so important, as well as how you can benefit from it.
What is LEED?
LEED stands for Leadership in Energy and Environmental Design. It is a system developed by the U.S. Green Building Council (USGBC) for rating buildings on how green they are, and it is known around the world as a symbol of achievement in sustainability. In today's world, being environmentally friendly is very important in all industries, but it is especially important in the construction industry. People want their buildings to make as small of an impact on the environment as possible, and this is where LEED comes into play. The system gives building constructors, owners, and operators guidelines on how to identify and implement green building functions in all stages of the building, from design and construction to operation and maintenance. This framework provides a means to measure how green a building is as well as practical steps to improve the building's green rating. The main metrics that are used in LEED to measure sustainability include water efficiency, energy savings, indoor environment quality improvement, reduction of CO2 emission, and stewardship of resources.
How Does a Building Become LEED Certified?
LEED can apply to all types of buildings in both residential and commercial construction. LEED is used throughout the life of the building, from design through maintenance. In residential construction, LEED can even extend to an entire neighborhood with LEED for Neighborhood Development. To determine whether or not a building achieves LEED certification, a point system is used. A building must score a certain number of points in several categories. The five main categories are:
Sustainability of the building site
Efficiency of water usage
Energy efficiency and atmosphere
Quality of the indoor environment
Sustainability of construction materials and resources
A building earns points based on how well it performs in each category. Higher levels of certifications are awarded for buildings that earn more points. Buildings can also earn extra points if they have especially innovative designs or pay special attention to environmental priorities within the region. There are four levels of LEED certification that a building can achieve based on the number of points it is awarded. The total number of possible points that can be awarded to a building is 110. The minimum number of points a building must have to be LEED certified is 40. From 40 to 49 points, a building is considered Certified. If a building has 50 points, it moves up to the Silver level. Once a building earns 60 points, it reaches the Gold level. The highest level is Platinum, and a building must have 80 or more points to achieve this level. The higher the level, the more sustainable the building.
Because all buildings and construction projects are different, the LEED program is flexible and has different rules of earning points for different projects. Different rating systems are in place to account for differences in project types. The way a building earns points is dependent upon which rating system is being used. The primary rating systems are as follows:
Building Design and Construction (BD+C): This system is for new construction and major renovation projects in the commercial construction category.
Interior Design and Construction (ID+C): This system applies to interior fit-out projects in commercial construction.
Building Operations and Maintenance (O+M): Existing commercial buildings that undergo little to no construction or improvements are rated using this system.
Neighborhood Development (ND): This system is for new land development construction projects in the development stages for both residential and nonresidential uses.
Homes: Single-family homes or low- to mid-rise multi-family homes are rated with this system.
Cities and Communities: This system is for whole cities or city sub-sections, and it measures the city's water use, waste, energy consumption, human experience, and transportation.
Once a building is rated using the appropriate system, LEED will award it with the level of certification that it earned.
What Are the Benefits of Being LEED Certified?
There are many benefits that LEED certification provides. The first and most obvious benefit is the lessened impact on the environment. The very nature of LEED certifications is to make sure a building achieves a certain level of sustainability. Sustainable buildings help protect the environment by minimizing the damage they cause to it. LEED certified buildings are also much more cost-effective. It costs less to operate these buildings due to the efficiency of the building's systems and energy-saving measures in place. The owner of the building will be able to pay much less for energy and water, which is a much sought-after benefit of both residential and commercial building owners and users. LEED certified buildings can provide additional financial benefits because tax rebates are common incentives by the government to encourage investment in sustainable buildings. Finally, the indoor environment of LEED certified buildings is much healthier for occupants. One of the main categories used to determine LEED certification is indoor environment quality, so if a building earns significant points in this area, then that proves that the quality of the indoor environment is high. In addition to improved health, a better indoor environment can also lead to an increase in employee satisfaction and productivity. As you can see, both building owners and occupants can reap the benefits of green buildings that meet LEED certification standards.
Commercial Construction Company in Tennessee
If you are a building owner or would like to begin a new construction project, consider how you can benefit from pursuing LEED certification for your project. A sustainable building is great for the environment and can provide you with significant financial benefits as well as health benefits for your occupants. If you are interested in achieving LEED certification to gain these benefits, Nella Constructors can help. We are a national building contractor in Tennessee, and we can help you renovate your current building or design and build your new project to meet LEED standards. We have experience in all types of construction and have the know-how to meet your specific construction needs. Contact us today to get started on your construction project at 865-471-1015 or online.