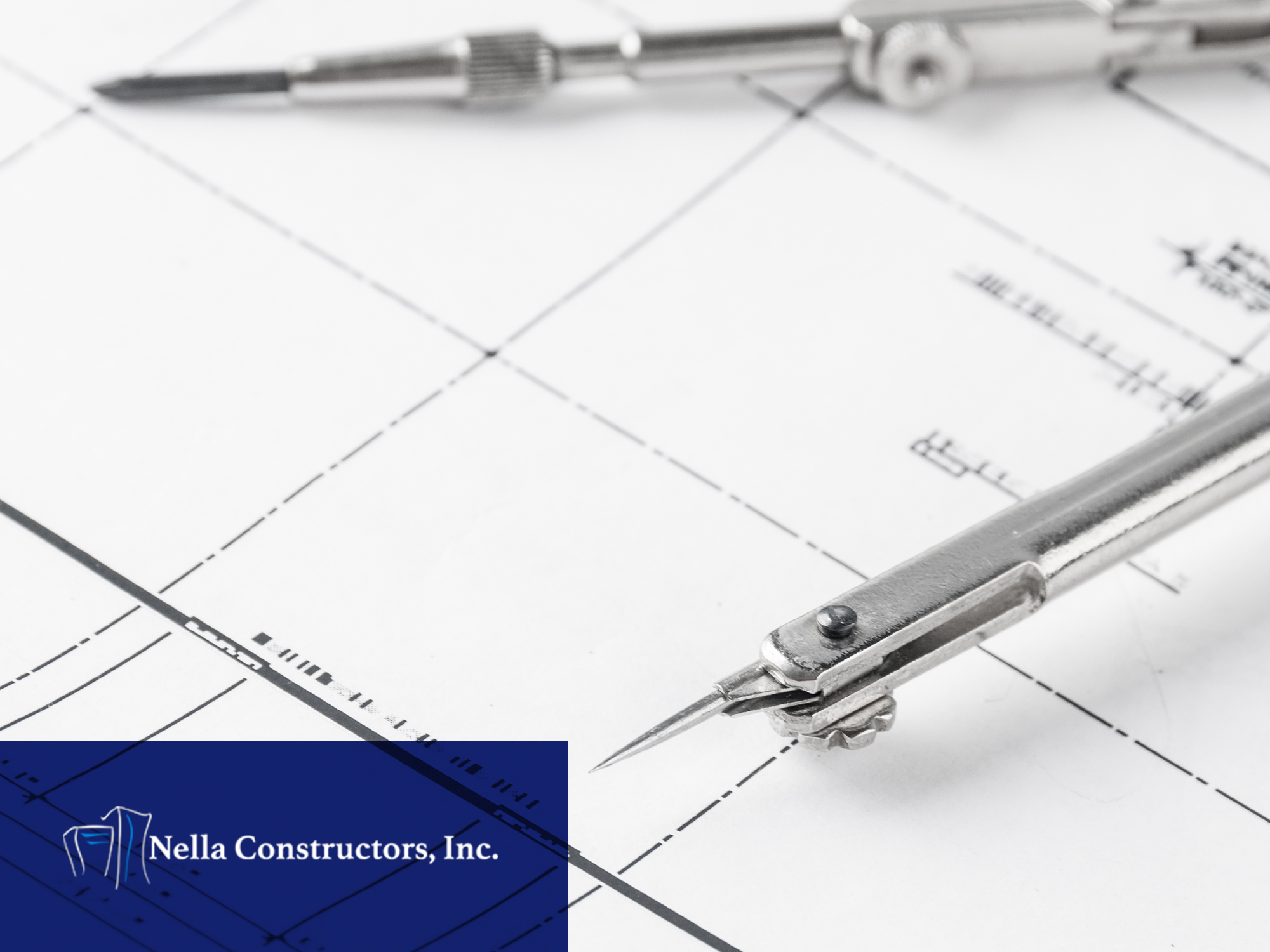 6 Tips for Creating the Perfect Floor Plan for Your Commercial Building
Before you can begin construction on a new commercial building, you must first create a floor plan. A well thought out floor plan will provide a strong foundation for the rest of the commercial construction project. Floor plans let general contractors and subcontractors know what the size, shape, and basic features of a building should be. Smart floor plans also help create a nice flow between spaces to increase efficiency and usage of the commercial building. There are a lot of things that must be considered when you start designing a commercial building floor plan, so here are a few tips you can use to help you create the perfect floor plan for your commercial building.
Tip #1: Know the Size and Shape of Your Property
The first step in creating a commercial construction floor plan is knowing the size and shape of the property on which you are building. Before you can create a floor plan and design your commercial building, you must first have an understanding of the space you can use. The size and shape of your building will depend on the size and shape of the property. You need to make sure the design you have in mind will fit within the boundaries of your property. Your property space will also determine where you want different rooms and access points to be in your commercial building. Once you fully understand the space you are working with, you can then start creating your floor plan.
Tip #2: Think About Multi-Purpose Spaces
As you are planning out the floor plan for your commercial construction project, an important thing to think about is whether your building would benefit from having multi-purpose spaces. If you can find a way to eliminate some of the need for a lot of separate spaces and areas, you can reduce the amount of wasted floor space in your commercial building. For example, if your business sells different types of produce and food products, you may be able to use one large space for an assortment of products. When you can have spaces that serve multiple functions, you will have more space for future expansions or other necessary spaces such as bathrooms or offices.
Tip #3: Eliminate Redundancy
When you are creating your floor plan for your commercial construction project, you need to think carefully about what you want and need from your commercial space. For the most efficient use of your space, make sure all the areas in your floor plan are necessary. If you have multiple spaces that serve similar purposes, consider getting rid of some of them to eliminate redundancy. For example, if your design has separate office spaces for different departments, consider consolidating down and having them share one office space. This will save floor space for other uses and make your commercial building layout much more efficient for operations.
Tip #4: Put Similar Areas Near Each Other
In addition to eliminating redundancy, it is a good idea to put similar areas near each other to increase efficiency and save on costs. For example, areas that require plumbing should be placed close to one another to reduce the number of plumbing cores that are needed throughout your commercial building. If your building has to have multiple plumbing cores, the cost of your commercial construction project will increase significantly. In your floor plan, place your bathrooms near other areas that require plumbing so that you can save on construction costs.
Tip #5: Minimize Your Storage Space
When you have a commercial business, you need storage areas, especially if your business deals with a lot of inventory. However, you need to be strategic when you add storage space to your commercial building floor plan. Try to avoid having multiple storage areas. Instead, consolidate down to just one storage space if you can. This frees up space in your floor plan that you can use for more important aspects of your business. To reduce the amount of storage space you need, plan to only order when your inventory is getting low so that you do not have to store large volumes of products.
Tip #6: Think About the Flow of Your Business
After you design your floor plan, look over it to understand what it would be like to walk through your commercial building. Is it easy to get from one area to the next? Are there too many walls that make it difficult to get through the space? Are there paths connecting all the departments that need to be connected? Make sure nothing was overlooked and that the flow makes sense. You also want to make sure the spaces designated for different departments or product areas are large enough to serve their purpose and that you have the right amount of storage for the number of products you will need.
Then think about the floor plan from the customer's point of view. Is it convenient for customers to move about and find products? Are there areas for them to try your products out like changing rooms or demo areas? Can they easily get to the checkout area? Considering all of this after creating your floor plan will help you ensure it is efficient as possible to allow your business to flow seamlessly.
Hire an Experienced Commercial General Contractor
The above tips will help you design the most efficient floor plan possible that will act as the basis of your commercial construction project. Once a floor plan is created, it's time to bring your design to life with the help of a commercial general contractor. Nella Constructors is a commercial contractor based in East Tennessee with over 100 years of commercial construction experience. We have a reputation for reliable service and have been trusted with commercial construction projects for national brands such as Dollar General, Aldi, Kroger, Loves, and more. We specialize in commercial general contracting and design-build construction, which means we stick with you every step of the way over the course of your commercial construction project, from initial design through the finishing touches. Trust Nella Constructors to be your commercial general contractor for your next commercial construction project. Reach out to us at 865-471-1015 or online to get started.