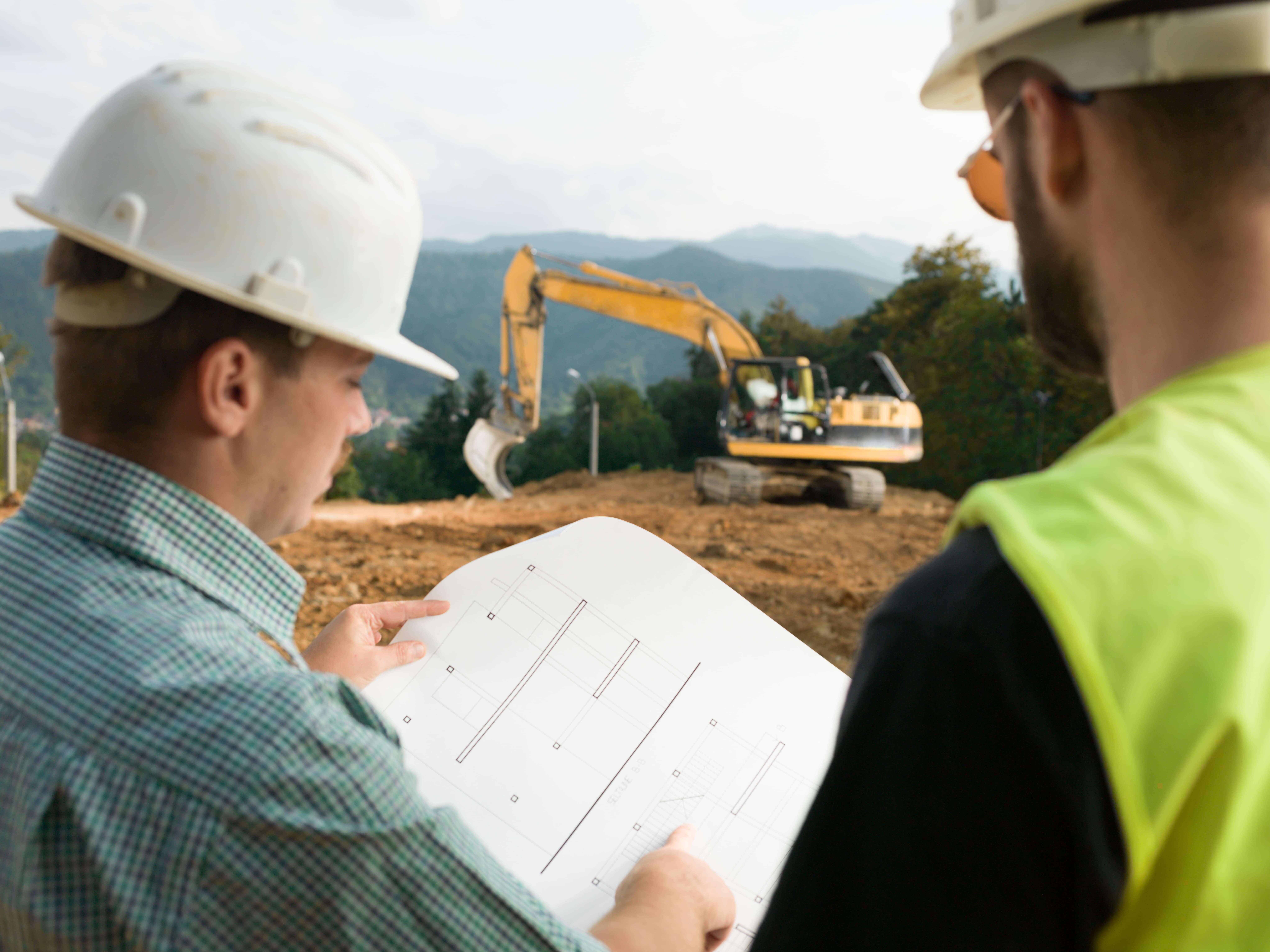 Checklist for Hiring a Reputable Commercial Contractor
Hiring a commercial contractor is like hiring any other service-oriented professional. You need to be able to properly vet commercial contractors using research and personal recommendations to have the best chance of success in your commercial building venture. To that extent, we've created a checklist for hiring a reputable commercial contractor for your next building project.
Define Your Project
If you haven't adequately laid out your commercial construction or remodeling project, it will be challenging to ensure that you are hiring the right commercial contractor. Having a detailed plan with the layout and structure of your building project and performing a walk-through with prospects will allow them to bid the job more accurately. It's also a good idea to provide a list of fixtures, finishes, and appliances needed, which can help keep the project on budget and on-time.
Get More than One Estimate
You must break some eggs to make an omelet, and you must get multiple estimates from commercial contractors to find the best company for the job. You want to obtain a minimum of three written estimates for the building job. The right contractor for the job may not be the cheapest, and the best quality may not be the most expensive. Successful commercial project owners tend to be wary of bids that are extreme, either too high or too low, and so you should generally stay away from those bids. By getting multiple estimates in writing, you should also gain more knowledge about your build and will allow you to compare aspects such as work methods and building materials.
Ensure Contractor is Licensed
Before even considering a contractor provide you a commercial construction estimate, you need to ask the contractor for their licensure information. Specifically, they should have a general contractor's license at a minimum. Because the general contractor's often "sub out" parts of the work, you'll want to make sure that any they bring to the construction site to have the proper license for the job as well.
Ensure Contractor is Insured
This suggestion ensuring that your commercial contractor is licensed, insured, and bonded may seem like a given, but there are fly-by-night construction contractors that attempt to cut cost by neglecting to obtain a certificate of insurance or not purchasing the appropriate level of insurance coverage necessary for their occupation. Several states in the US require a general contractor to have worker's compensation insurance, to purchase a bond, or both to receive a license. A quick google search will identify your own state's laws.
Ensure Contractor is Bonded
The importance of finding a bonded commercial contractor is often not fully understood. When a contractor is bonded, it means that they have obtained a surety bond. Surety bonds are a form of insurance that protects the building project owner. A contractor buys the surety bond, and should they fail to complete the construction in full, then the property owner is compensated from the bond.
Check Contractor Review Sites
Google and Facebook both offer ways for individuals to rate previous work, and these can be reasonable first steps when investigating a commercial contractor's previous work. There is also a wide swath of review sites and directories including Angie's List, Yelp, Better Business Bureau, Houzz, and HomeAdvisor. Keep in mind that it's much easier for a person to make time to write a negative review than a positive one, so make sure you look at the entire range of reviews available.
Ask for References
Having difficulty finding online reviews for commercial contractors? Ask the contractor for several references, along with their contact information, from past commercial construction projects. Most professional contractors will have these in waiting. If they balk at this request, it's a good warning sign to stay away from that contractor. Once you get these references, you can reach out and ask them if the commercial contractor you are thinking of hiring is a good choice. Other questions you should be asking your contractor's references should touch on the type of work performed, their punctuality, the authenticity of their credentials, their communication skills, and finally if their project came in under or over budget.
Contact a Commercial Contractor Today
If you're currently in the process of hiring a reputable commercial contractor to bring your next building project to fruition, contact us online, by phone, or by email to set up an initial interview and consultation. Nella Constructors is an experienced and trusted commercial general contractor in Tennessee, specializing in commercial building construction across the United States and is committed to providing communication, safety, and quality to every commercial construction project.